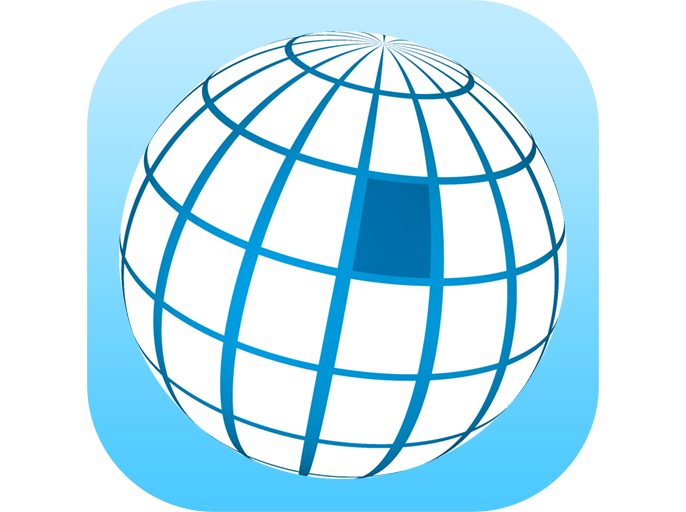 Weather4D Lite
The 4th Dimension
Weather4D Lite is a powerful meteorological application based on atmospheric and oceanic data in GRIB format. It benefits from an interface derived from the "Routing & Navigation" version.
View combined weather data displayed in 3D HD layers animated automatically or manually by sliding a finger on the screen.
Use GFS model to get started. In addition, over 35 weather and oceanographic models are available with a yearly subscription (in-app purchase).
Create your own geographical zones, select the models you need and download only the characteristics that matter to you: data type, resolution, periodicity, file size, etc. GRIB files can be downloaded anywhere through a regular or satellite internet connection.
Split the screen (iPad only) to combine and/or compare: navigation and weather, weather and waves or currents, two weather models… The splitted screens can display charts at different scales.
Create or import locations, combine them with GRIB forecast models and get a holistic view of the sea conditions.
Default Model and Charts
GFS global weather forecast model at 0.25 °, 0.5 °, 1 ° and 2 ° resolutions
BING global chart
OSM (Opens Street Map) global chart
Optional Models (in-app purchase)
Weather
NAM USA
GEM Global
COAMPS Europe, West Atlantic, Central America, East Pacific
ICON-EU Europe
ARPEGE Global, Europe
AROME France, Antilles, Guyane, Polynésie, Calédonie, Indien
AROME HD France
WRF France, Europe, Greece, NW Africa, Azores, Lesser Antilles, Greater Antilles
Waves
MFWAM Global, Europe, France
FNMOC WW3 Global, Europe
Currents
MyOcean Global, IBI, NWS, Baltic, Med
NCOM AMSEAS, USEAST, ALASKA, SOCAL, HAWAII